Artichoke Festival: 5K Beach Run
IMPORTANT RESCHEDULING NOTICE:
Due to the COVID-19 Shelter-in-Place requirements, our 5K Beach Run has been moved to September 12, 2020. Run participants who registered for the May 2 event, can join us on September 12 with no changes to fees. If you can't run with us on September 12, please contact us at ArtichokeFest5k@gmail.com
We had so much fun on the beach last year, LET'S DO IT AGAIN!
Join us for the 2nd Annual Artichoke Festival 5K Beach Run on September 12, 2020. Runners and walkers alike are invited for fun, exercise, and goodies on the beach at the Monterey Tides Hotel, 2600 Sand Dunes Dr., Monterey.
REGISTER online until September 9, 2020 on ACTIVE.COM
Register now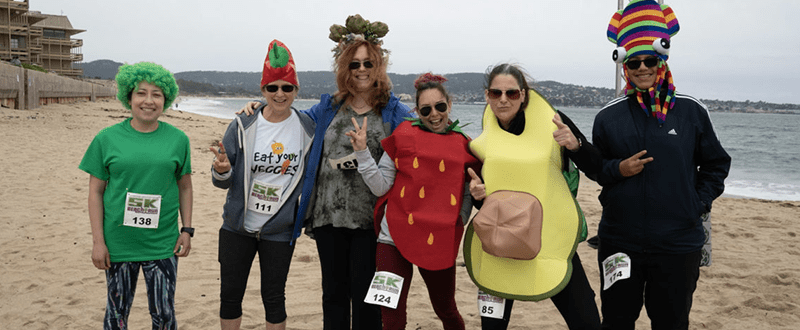 Come dressed as your favorite vegetable for a chance to win Best Veggie Costume!
All participants will get a free artichoke in their goodie bag, a medal, and restaurant discounts at this beautiful waterfront boutique hotel—all for a charitable cause, on the beautiful sands of the Monterey Bay.