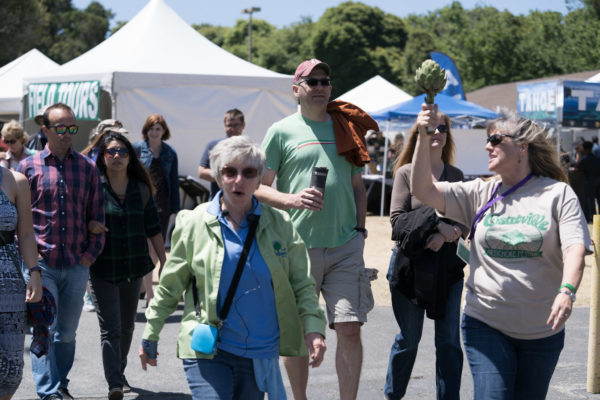 See for yourself why Castroville is the Artichoke capital of the world!
Are you curious about Artichokes? What does the plant look like? Did you know that it is an immature flower bud? Take a tour with an Artichoke expert and have all your curiosities satisfied.
Our Guides will lead you on a personalized and informational tour through the best Artichoke fields in the world, sharing the labor of love that is growing Artichokes. Each tour lasts about an hour and a half. Busses leave from and return to the Monterey Fairgrounds. Of course, we do our best to stay on schedule, but understand that all times are approximate.
Make a plan to see an Artichoke plant up close and personal. Buy your Field Tour tickets ahead of time (here) or visit the Tour booth on site at the Festival. General admission is required to join a tour. See you in the fields!