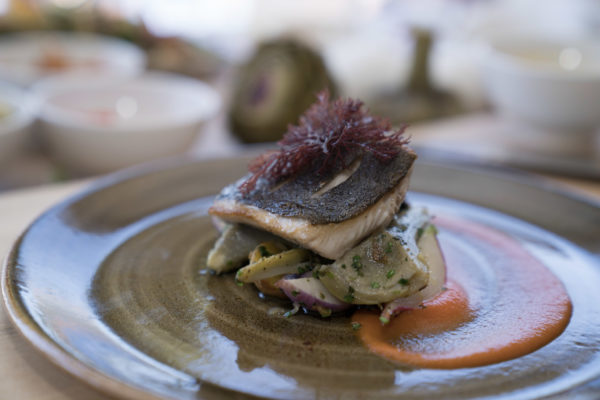 Okay, so we imagine that you go to a food festival to eat, right? The Castroville Artichoke Food; Wine Festival is no different, and in our opinion, better. Because…. If you love this delicious thistle, you will find more ways to fill your stomach in two days than you probably have room!
Some of our favorite artichoke experts from Castroville have been pleasing festival goers for years with Castroville Artichoke Burritos. Always a Festival favorite, filled with artichoke hearts, you cannot go wrong. Drooling yet?
Then there is Artichoke Bread. Yep, crisp on the outside, soft on the inside with Artichokes mixed in throughout. Graze on your loaf as you sip some wine at the Festival or take it home and enjoy alongside the fresh artichokes you are going to buy at the Farmer's Market!
We cannot leave out the annual food court show stopper, Fried Artichoke Hearts. We are pretty sure that you will not thoroughly enjoy the day until you have a shared a plate of these delectable bites, or not share, your call.
We most likely will sample something from every booth and highly recommend that you do too. You can find all of this flavor at the Artichoke Food; Wine Festival food court. Make sure that you buy your tickets today!