The Artichoke Festival Calls in the Experts for a Deep Dive Into Artichoke Farming, History and More
With 61 years of Artichoke Festivals behind us, our artichoke roots run very deep. This year's Festival, slated for July 24-25 at the Monterey County Fairgrounds, promises "Thistle Be a Good Time!" for good reason. The events of the previous 16 months have been some of the toughest in a very long time. But, with roots that reach deep into our collective past, the Artichoke Festival Committee wasn't going to let a pandemic keep us down. Our community is aching to get back to a full and rich social life, and we're certain that the Artichoke Festival is just the ticket to bring us all together again!
Learn from the Experts
Along with the return of our traditional Artichoke Eating contest, Artichoke Canasta contest, and the famous Farmer's Market sponsored by Ocean Mist Farms, this year we're bringing in the Experts, with a capital "E." Our Meet the Grower exhibit, hosted by the Castroville Artichoke Advisory Board, will allow local artichoke growers to share their expertise with festival goers. Get a crash course in artichoke husbandry and learn why this area is called the Artichoke Center of the World.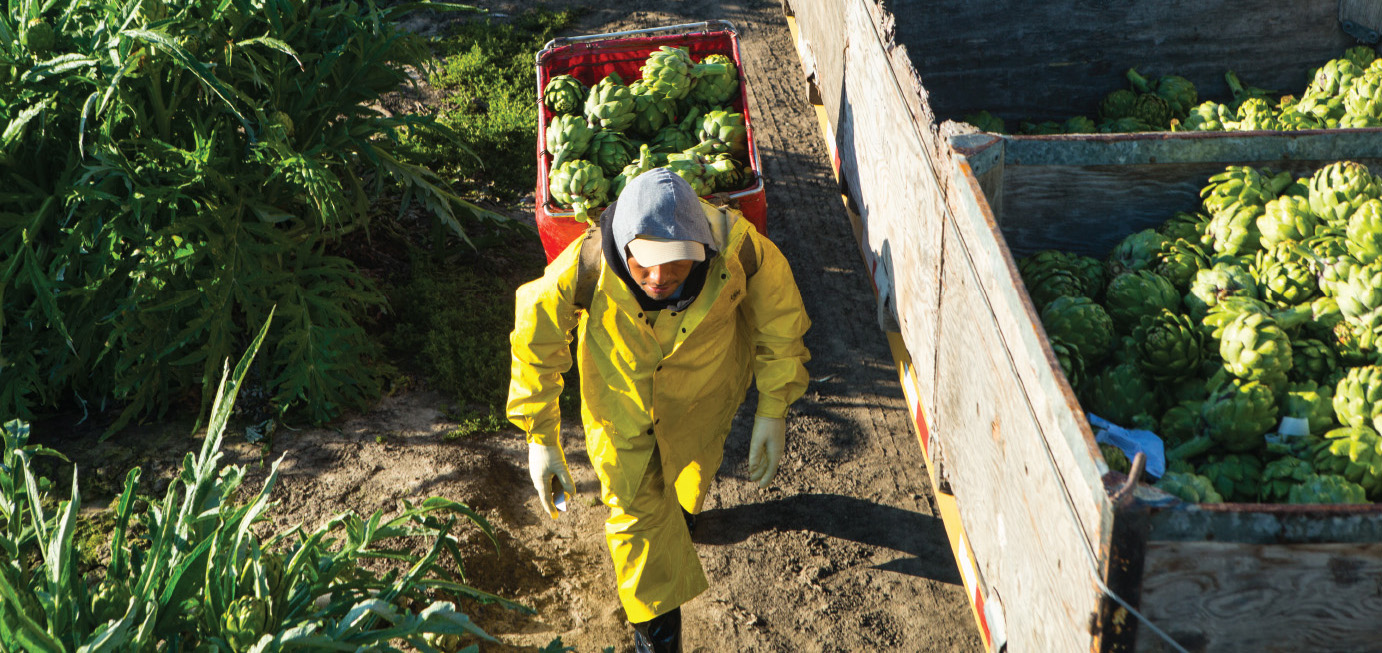 The Best Chefs
Are you curious about how to enjoy the delicious bud we all love? Daily cooking demonstrations with local chef experts will showcase the artichoke's versatility. Learn unique techniques you can take home to prepare the vegetable in your own kitchen. The Chef's Demos are hosted by Partnership for Children, a local nonprofit organization which provides transportation to medical care and family support services for children with life-threatening conditions living in Monterey, Santa Cruz, and San Benito counties.
Taste for Yourself
Enlighten your tastebuds with special delicious dishes from our Artichoke Food Court, made with artichokes harvested locally in Monterey County. From appetizers to dessert, this is how you do chokes: fried baby artichoke hearts, grilled and steamed artichokes, bar-b-que artichoke sausage sandwiches, artichoke burritos, artichoke lumpia, artichoke soup, and even artichoke cupcakes. Plus, other tasty artichoke treasures may crop up on the Festival Midway, ripe for the picking.
Fun for Whole Family
The Festival will be chock full of more fun events to delight the whole family, including live musical entertainment on the main stage, featuring local headlining favorites "Lost and Found Band" and "Chicano All Stars," free to all attendees. Plus, round off the celebration with a carnival, a classic car show, a quilt competition, wine tasting, arts & crafts booths, an artist's exhibition, and Arti the Artichoke — the official mascot of Ocean Mist Farms.
Thistle Be a Good Time!
Now that the beautiful state of California has been released from its strictest lockdown measures, we welcome residents and visitors of all ages to the 61st Annual Artichoke Festival. Hours are 10:00 am to 7:00 pm on Saturday, July 24, and 10:00 am to 5:00 pm on Sunday, July 25.
Advance festival admission tickets are available at ArtichokeFestival.org and at the door, ranging from $15 for adults; $5 for youth 6-12; and $10 for active military and seniors (62+). Children under 6 are free. A special early-bird ticket package is on sale until July 10.
About the Artichoke Festival
The Artichoke Festival began in 1959 and has since developed to become a harvest festival to celebrate the iconic artichoke and region known as the "Artichoke Center of the World." The Festival features family-fun events for all ages and has been a primary source of funding for local non-profit groups for many years.
Aided and supported by sponsors from the local business community, Festival proceeds will benefit nonprofit organizations and programs that serve the greater Castroville community. This year, onsite activities will directly benefit nonprofit partners, which include Partnership for Children and the Marina Lion's Club. The festival gives back to nonprofit programs that include local senior centers, sports and parks and recreation activities in North Monterey County schools, and other community enrichment programs, to name a few.
We are grateful to our Festival Sponsors for their generous support: Ocean Mist Farms, Platinum Level Presenting Sponsor; Aladin Properties, LP, Gold Level Events Sponsor; Sturdy Oil, Bronze Level Events Sponsor; Kleen Globe, Safeway, and Salinas Valley Memorial Healthcare System / Blue Zones Project, Bronze Level Sponsors.