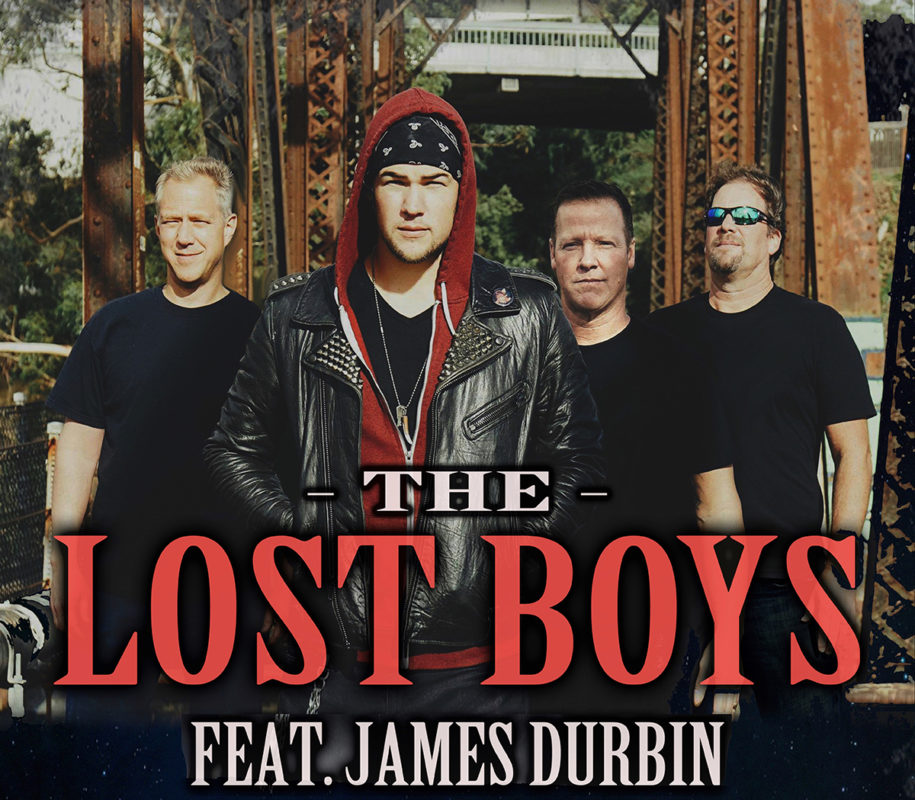 MONTEREY, Calif., (March 15, 2022) — Big-voiced rock singer James Durbin, who came to national attention as the 4th place finalist on the 10th season of "American Idol" in 2011, will headline the 62nd annual Artichoke Festival on the Main Stage on June 11, 2022.
Durbin's band, The Lost Boys Featuring James Durbin, will perform from 4-5:30 p.m., Saturday, June. 11, 2022, on the Main Stage at the festival, which will be held at the Monterey County Fair & Event Center, 2004 Fairground Road in Monterey. The festival will be held Saturday and Sunday, June 11-12, with the theme, "The Heart of the Harvest." Admission to the show is free with festival admission.
Other bands playing the festival include blues rocker Shane Dwight, John Michael Band, The Money Band, and Chicano All-Stars.
Santa Cruz-based Durbin, who finished fourth on "American Idol," has been playing with the Lost Boys for seven-plus years, blending classic rock covers from the '70s and '80s, including classic hits by Journey, Foreigner, Billy Idol, The Cure, Fleetwood Mac, The Doors, Led Zeppelin and much more.
The four-piece band has been hired to perform for companies like Lockheed Martin, LifeAid, KSBW, Jacob's Heart and more. Their high-energy shows have earned The Lost Boys annual headliner slots at The Capitola Art & Wine Festival, The Crow's Nest Beach Parties and The Fallen Officer's Ball.
Blessed with a four-octave range, Durbin broke through as the only hard rocker on the 10th season of "American Idol," bringing heavy metal to the show for the first time. In fact, on the show's finale, he appeared with undisputed metal gods Judas Priest for rousing renditions of "Livin' After Midnight" and "Breaking the Law" and also appeared with legendary guitarist Zakk Wylde.
After his stint on "Idol," Durbin released his debut album, 2011's "Memories Of A Beautiful Disaster" that blended a mix of hard-hitting riffs, vulnerable lyrics, and Durbin's signature scream. He has also worked and performed alongside many top-tier musicians, including Stevie Wonder, Don Was, Sheryl Crow, Tom Jones, Mick Mars of Mötley Crüe, Bob Babbitt of The Funk Brothers, and Steel Panther, just to name a few.
Durbin's signature vocal prowess and powerful stage presence have earned him stamps of approval and praise from rock and metal royalty such as Steven Tyler, Sammy Hagar, Rob Halford, and more. He has four full-length albums to his name, in addition to lending his voice to a handful of various albums.
Durbin is an artist on the rise and a performer you don't want to miss. His Frontiers Records debut, Durbin "The Beast Awakens" was released on Feb. 12, 2021, pleasing hard rock and classic heavy metal fans.
Durbin, who was diagnosed with Tourette syndrome and Asperger's syndrome at age 9, attended Musicschool, a music school run by Santa Cruz musician Dale Ockerman in Santa Cruz instead of a traditional school. In addition to performing in rock bands, Durbin also performed in musical theater in Santa Cruz as a young man, playing the lead role in "Grease" and "Beauty and the Beast, as well as the leading roles of Tony in "West Side Story" and Oscar in "Sweet Charity."
"It was spell-binding, just hitting those notes during 'My Guitar Gently Weeps.' He always got a standing ovation in the middle of the song," Ockerman says of Durbin, who performed briefly for Ockerman's Beatles tribute band The White Album Ensemble. "When he's singing anything, he's 100% into that world at that moment. He's a natural."
After being eliminated from "Idol," Durbin appeared on "The Tonight Show with Jay Leno," "Live with Regis and Kelly," "Late Night with Jimmy Fallon," and "The Ellen DeGeneres Show." And, along with the rest of the Top 11 finalists, he participated in the "American Idol Tour" that season.
James lives in Santa Cruz County with his wife Heidi & their 3 children.
Shane Dwight is a well-known performer on California's Central Coast, where he honed his blazing guitar playing, adroit songwriting, expressive voice and power-packed live shows into a popular draw at clubs, concert halls and festivals.
Originally from Morgan Hill, California, Dwight was a tireless performer, playing at hundreds of venues on the Central Coast, even winning the Monterey Blues Festival Battle of the Bands in 2001. Now based in Nashville, Tennessee, Dwight has played more than 3,500 shows over the past 20 years, headlining at some of music's most significant events, including the Beale Street Festival, Portland Waterfront, Reno Blues Festival, Legendary Rhythm and Blues Cruise, Ottawa Blues Fest, while sharing the stage with household names such as Blake Shelton, The Doobie Brothers and B.B. King.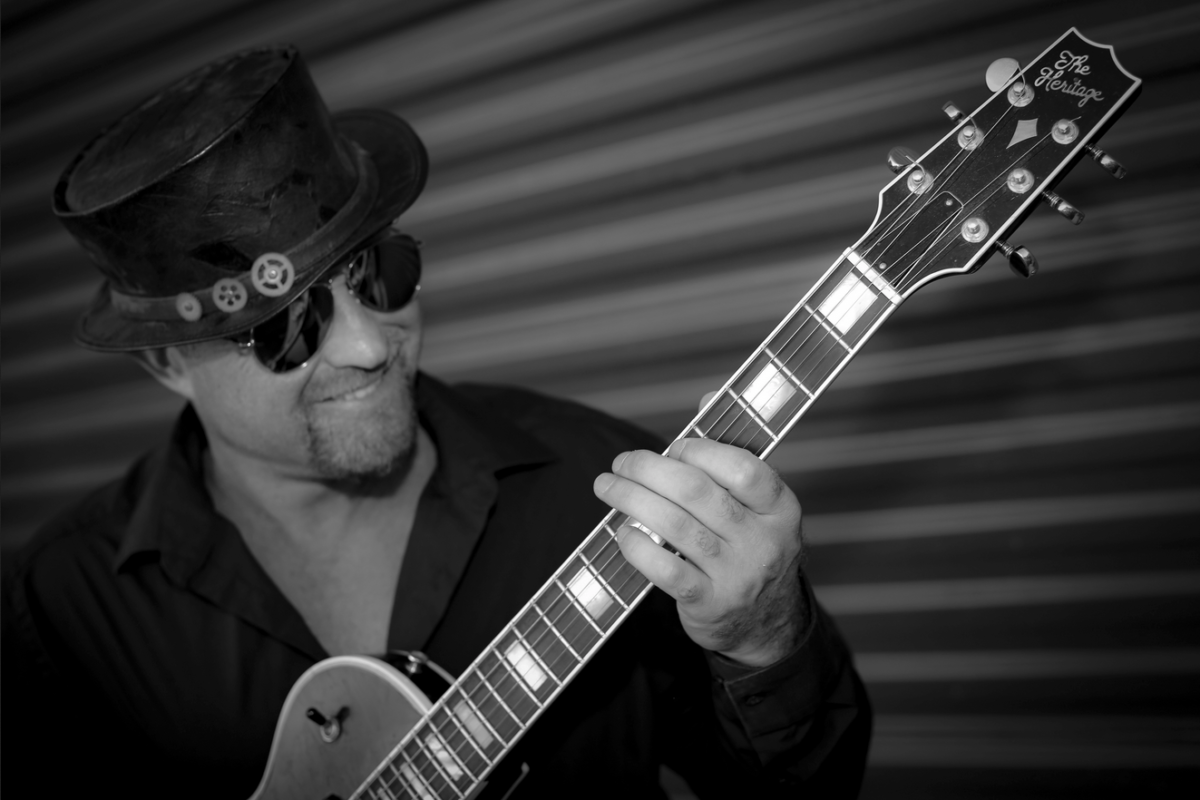 Mixing his early musical roots in Album-Oriented Rock (Zeppelin, Stevie Ray and the Stones) with the pioneers of blues such as Muddy Waters, John Lee Hooker, and Albert King, Dwight has parlayed that into four strong and dynamic albums, "What You Need," "Gimme Back My Money," "A Hundred White Lies" and the bluesy "High Time I Got Mine," recorded with fellow blues guitarist Kid Anderson.
His latest album is 2019's "No One Loves Me Better" on independent Red Parlor Records. Maverick Magazine said of it, "This is not a peaceful album and Dwight makes that perfectly clear. 'No One Loves Me Better' is outrageous, electric and brilliant — an energetic album full of passion and flair."
Shane Dwight takes the stage from 1 to 2:30 p.m. Sunday, June 12, on the Main Stage.
Advance Festival admission tickets are available at www.ArtichokeFestival.org and at the door, ranging from $15 for adults; $5 for youth 6-12, $10 for active military and seniors (62+). Children under 6 are free. Wine Tasting passes are sold separately, $25 per adult (21+). Special discount ticket packages will include Family Pack for two adults and two children for $30 (save $10), and the It's a Date package for two adults with wine tasting tickets for $70 (save $10).
The festival organizers' passion to give back is reflected in this year's festival theme: "The Heart of the Harvest." The hearts and minds of the organization are set on enriching the lives of local youth — by supporting the programs that serve them, helping to build a future in which they'll have the skills and knowledge they'll need to grow and flourish as community-minded leaders.
Thanks to sponsors and community support, last year's event was a success and we were able to give back more than $45,000 in cash donations to our nonprofit associates and partners. But the need for sponsorship support continues to be as important to the festival as ever. The Artichoke Festival can provide sponsors with the opportunity to bridge their own corporate-giving goals with the festival's.
The festival will showcase the full range of tastes that the Monterey County farming community has to offer: artichoke cooking demonstrations by local celebrity chefs; a bountiful farmer's market with freshly harvested produce from Monterey County and beyond; an artichoke agricultural education exhibit; live stage entertainment; family-friendly fun activities; and artichokes prepared in a variety of delicious ways, including the fan-favorite fried baby artichokes, plus artichokes steamed, grilled, and in unique forms such as lumpia, burritos, sausage, cupcakes and even ice cream.
Again this year, festival-goers will enjoy artichoke eating and harvest contests, arts and crafts vendors, a family fun run, and the ever-popular wine tasting event, featuring the wines of small-production, boutique wineries from around California.
For more information on this year's festival, visit www.artichokefestival.org.