CASTROVILLE, California (Feb. 8, 2023) — The Artichoke Festival has announced the first two chefs to participate in the 2023 Artichoke Festival's popular Chef Demos.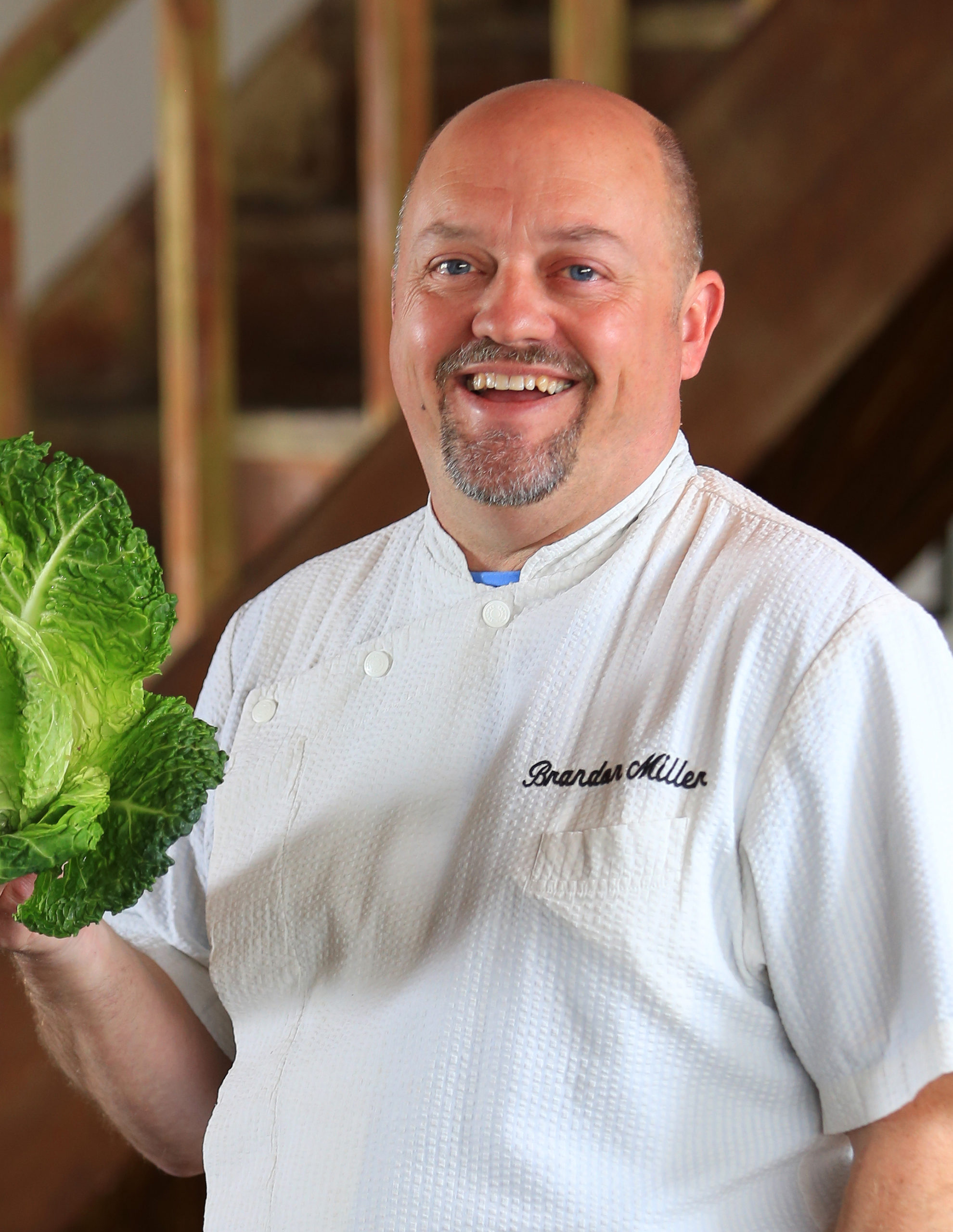 Chef Brandon Miller
from Paella LLC
will be opening Chef Demos at 12:30 p.m. on Saturday and Sunday, June 10-11 at the Artichoke Festival. He will offer recipe inspiration, tips and tricks for cooking artichokes, as well as samples and small bites to enjoy.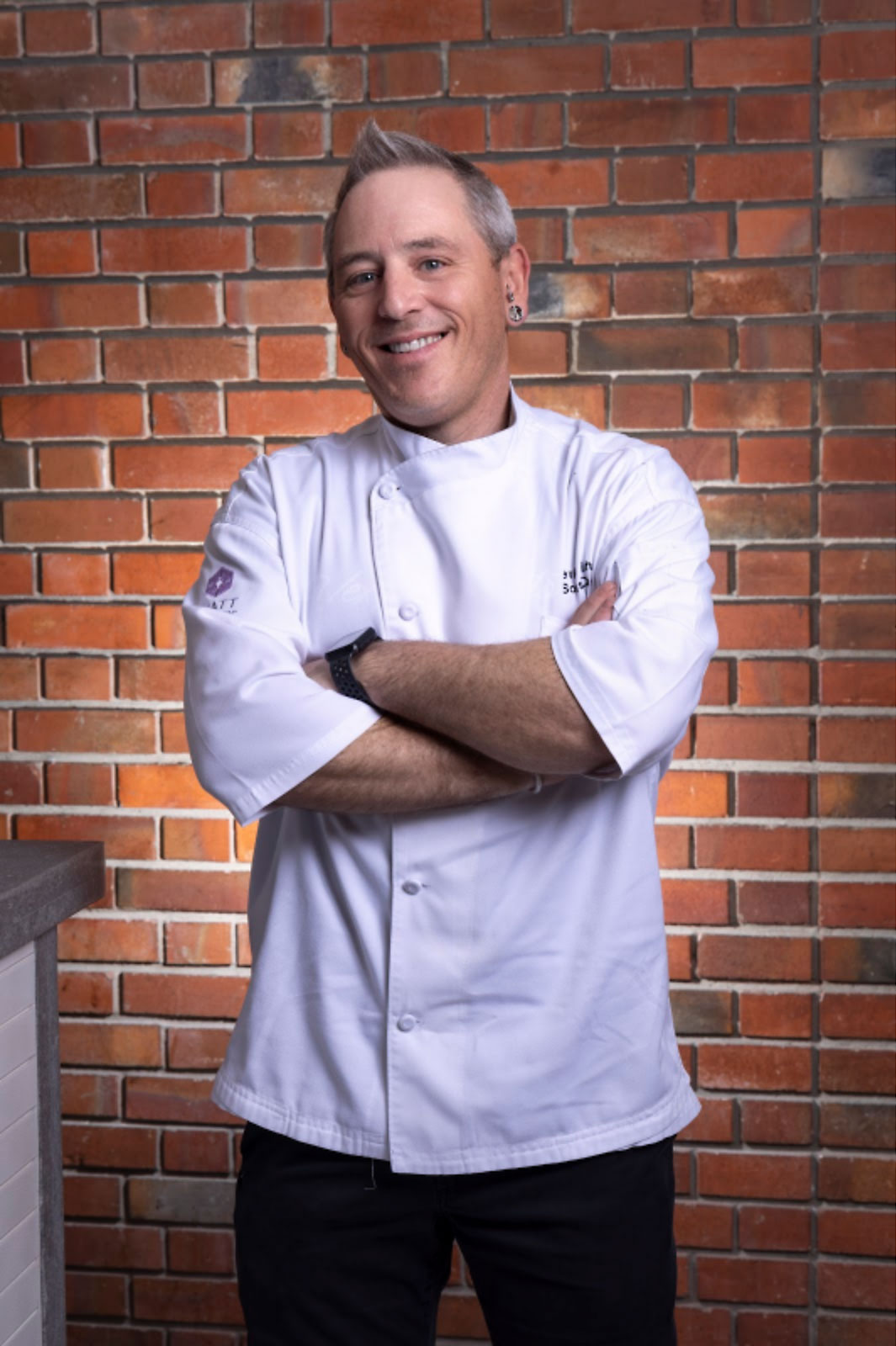 Kevin Fisher
from Sea Root at Hyatt Regency Monterey Hotel & Spa
will return to the stage on at 1:30 p.m. Sunday, June 11.
More chefs will be named as they are confirmed by festival organizers. If you want to sign up as a chef for the chef demos, please contact joaquin@harmony-at-home.org.
Chef Brandon is a mobile paella caterer who typically cooks for groups of 10 or more, outside on patios or in backyards, at parties where there are often other diversions — at clients' requests, he'll arrange live guitar music, waiters and bartenders, even flamenco dancers. He travels all over Northern California doing family gatherings, weddings, birthdays, office parties, and more.
Originating in Valencia, paella is one of Spain's best-known dishes, a hearty combination of meat, seafood, and/or vegetables on a base of saffron-tinted rice. It's food meant to serve a crowd, and indeed, meant to be prepared outdoors.
Chef Fisher's love for food began in his childhood home where his mother would make delicious meals. His father worked in the produce industry, which made him a picky eater, but not in the traditional way. His desire for excellent quality in food and his natural love for cooking gave him many opportunities in his career.
Fisher began working at Hullabaloo restaurant in Salinas with his brother in 2001, and from there his career took off. For the last 12 years he has planted his roots at Hyatt Regency Monterey Hotel and Spa's Sea Root restaurant, where he found his passion working in an expo kitchen.
"I love that I have instant gratification of watching the plate land and seeing the reactions," he says. When he isn't preparing what he hopes to be a lasting impression with the restaurant's guests, he loves all things car-related, going camping, and enjoying the outdoors.
Fisher will prepare Fennel Sausage Stuffed Artichoke during his Sunday chef demo. Here's his recipe for that dish:
Fennel Sausage Stuffed Artichoke
Directions:
Bring a few inches of water to a boil in a large pot that fits a steamer insert with a lid. Meanwhile, prepare the artichokes.
Using a chef's knife, cut the stem off at the base of 2 artichokes.
Cut off about 1 inch from the top of the bulbs (right around where it starts to taper). Pull off any small, dark leaves near the base and discard.
Using a pair of kitchen shears, trim off about 1/3-inch from each leaf to remove the sharp points.
Rinse the trimmed artichokes under cold running water while gently separating the leaves with your fingers to remove any dirt hidden between the layers. If your artichokes are going to sit out for more than a few minutes before cooking, submerge them in a large bowl of acidulated water (water plus the juice of 1 lemon) to keep them from turning brown.
Fit a steamer basket or heatproof colander or strainer in the pot and place the artichokes inside, cut-side up. Reduce the heat to a gentle simmer, cover the pot, and steam for 40 to 60 minutes.
The artichokes are ready when you can pull off an outer leaf with tongs without much effort. Remove the artichokes from the pot and let stand until cool enough to handle.
Cut in half and pull out the choke.
Any raw pork sausage will work for this sausage and cheese stuffing. You can opt for spicy sausage for a bit of kick or even the maple-flavored for a breakfast twist. I try to avoid sausage links, but if that's what you've got, just remove the casings! If you're trying to reduce your calories, consider using low-fat, chicken, or turkey sausage. I like to make my own!
Stuffing: 1/2-pound sausage, 8 oz. shredded Jack cheese, 1 cup of flour, 1 teaspoon baking powder, 1 cup milk, and a pinch of salt.
This year's 63rd annual festival will return to the Monterey County Fair & Event Center, 2004 Fairground Road, Monterey with the theme "Thistle be Fun: Artichoke Festival 2023."
For more information on this year's festival, visit www.artichokefestival.org.
About the Artichoke Festival
California's artichoke history began in 1922 when the first artichoke shoots were planted in Castroville. Today, more than nine decades later, nearly 100 percent of America's fresh artichoke supply is grown in California and nearly two-thirds is grown in the small town of Castroville.
The first Artichoke Festival was held in 1959 under the sponsorship of the Marinovich Marching Units, with the assistance of the Castroville Rod and Gun Club. In 1961 it was a joint venture of the Marinovich Marching Units and the Castroville Chamber of Commerce to produce a larger festival, and Sally DeSante was chosen as the first Artichoke Queen. 1963 began with the Festival's sole sponsorship by the Castroville Chamber of Commerce under the direction of the Artichoke Festival Board with Bill Price, one of the originators of the festival idea.
The Artichoke Festival is produced by a 501(c)(3) nonprofit organization whose hearts and minds are focused on enriching the lives of the next generation, continuing a legacy to build a future in which our area's youth will have the skills and knowledge they'll need to grow and flourish as community-minded leaders.